Home
Greetings and welcome to our site. We hope that you and yours are staying safe and healthy!
IMPORTANT NOTICE!!!
Effective Immediately
Diamond Tread Board and General Meetings
Will be held at Village Cafe
4148 1/2 N. Viking Way Long Beach
First Tuesday of the month at 6:00pm and 6:30pm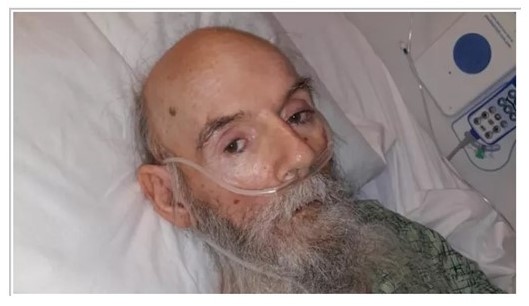 Since September of 2022, one of our own Diamond Tread Members
(J. C. Stephenson) has been fighting an illness that the doctors can not identify. Since that time J.C. has lost over 85 pounds and is very weak. While visiting him last week at the La Habra Convalescent Hospital, he shared with me his concerns about making the co-pays for his medical needs. His daughter has initiated a
Go Fund Me account. Please take a minute an read J.C.'s story.
Our Editor (Rex Bartholowmew) and his transition assistant (Vicky Bartlett) are on schedule for posting the monthly Newsletter at least one week before the monthly Board/General Meeting. We want to make sure that all members have this information as early as possible..

tThe March meeting was well attended and held at the new monthly meeting location… Village Cafe in Long Beach. Rex Bartholowmew was this month's presenter with a very interesting and impressive recollection of his extensive career in the Automotive Service business. Please join us for our March meeting when Luke Sayer will be discussing his experience in the vintage car and motorcycle racing circle.

The much needed recent rains we have had may have put a damper on some of us driving our Model A's, but it has not deterred the weekly Thursday gathering for breakfast at the Village Cafe.

On Saturday April 1st, our Tour Director Larry Ryan is leading a tour to the International Printing Museum in Carson. Fingers crossed for good weather, so we can get our Model A's out on the road.

Take a look at our "Newsletter" page and you will see: informative updates from the President, summary of last month's events via the monthly minutes, "out and about" events, planned tour for the month, history lesson, Membership news, details on where the Red Hot Sparks will be meeting, who is celebrating a Birthday/Anniversary, Classified Ads, Editorial musings from the Editor and finally details from our advertisers.

Please visit our Advertisers page to patronize those in the community that help support our club.
If you use a Google Calendar, please consider merging the Diamond Tread Calendar in with your own. This will allow you to view our upcoming events at a glance. This calendar is also posted on the Diamond Tread website's Events/Dates page.
Latest trends:
The number of hospitalized Covid patients has fallen in the Los Angeles County area. Deaths have remained at about the same level.


Recent data on the test positivity rate in Los Angeles County was not available.

An average of 581 cases per day were reported in Los Angeles County, a 38 percent decrease from the average two weeks ago. Since the beginning of the pandemic, a total of 3,723,182 cases have been reported.
Since the beginning of the pandemic, at least 1 in 280 residents have died of Covid-19, a total of 35,960 reported death.

Stay up to date on vaccination, including recommended booster doses.
Maintain ventilation improvements.

Avoid contact with people who have suspected or confirmed COVID-19.

Follow recommendations for isolation if you have suspected or confirmed COVID-19.
Follow the recommendations for what to do if you are exposed to someone with COVID-19.
If you are at high risk of getting very sick, talk with a healthcare provider about additional prevention actions.
If the

COVID-19 Community Level

where you live is

Low

Wear a mask based on your personal preference, informed by your personal level of risk.

Medium

If you are at high risk of getting very sick, wear a high-quality mask or respirator (e.g., N95) when indoors in public

If you have household or social contact with someone at high risk for getting very sick, consider self-testing to detect infection before contact, and consider wearing a high-quality mask when indoors with them

High

Wear a high-quality mask or respirator.

If you are at high risk of getting very sick, consider avoiding non-essential indoor activities in public where you could be exposed.

If you are at risk for severe illness, wear a mask or respirator that provides you with greater protection.

Testing

before a gathering can give you information about your risk of spreading COVID-19.

Consider using a self-test before joining indoor gatherings with others who do not live in your household.

Stay home if you test positive, even if you do not have symptoms.

Stay home if you are sick or experiencing symptoms of COVID-19.

Communicate with the people you will meet with about prevention strategies.
We care about you and want to see you on the road again soon! Stay Safe!
Please note: effective January 3rd, 2023 all Board/General Meetings will be the 1st Tuesday of the month!
Monthly Meetings (1st Tuesday of the month) are held at:
4148 1/2 N Viking Way, Long Beach, CA 90808
Board Meeting starts at 6:00pm
General Meeting starts at 6:30pm
If you are a club member that would like your car posted in the "Our Cars" section, please send a jpg file to WebMaster@diamondtread.com. Accompany that picture with year and model style. If you have any comments or corrections, please also forward those to WebMaster@diamondtread.com
"
No one cares how much you know, until they know how much you care
."
— Theodore Roosevelt
Thank you for visiting DiamondTread.com.  If you have any comments (enhancements, errors, typos, oversights, updates or even an "Ata Boy") regarding the website, please send an eMail to WebMaster @ DiamondTread.com and we will address any issues ASAP.