Home
Greetings and welcome to our site. We hope that you and yours are staying safe and healthy!
IMPORTANT NOTICE!!!
Effective Immediately
Diamond Tread Board and General Meetings
Will be held at Village Cafe
4148 1/2 N. Viking Way Long Beach
First Tuesday of the month at 6:00pm and 6:30pm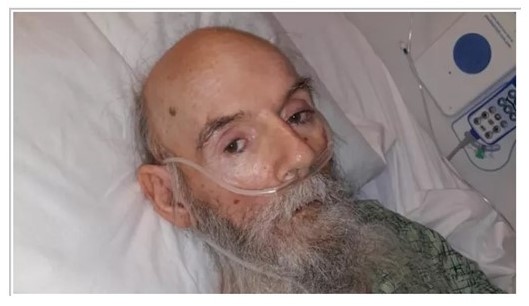 Since September of 2022, one of our own Diamond Tread Members
(J. C. Stephenson) has been fighting an illness that the doctors can not identify. Since that time J.C. has lost over 85 pounds and is very weak. While visiting him last week at the La Habra Convalescent Hospital, he shared with me his concerns about making the co-pays for his medical needs. His daughter has initiated a
Go Fund Me account. Please take a minute an read J.C.'s story.
The April meeting spotlighted Luke Sayer with a very heartfelt presentation on vintage car and motorcycle racing circle. The meeting was well attended and once some of the bugs got ironed out with the visual equipment it was all good. Please visit us in May when Darwin Kirby will discuss his thoughts about the Model A Carburetor.

Diamond Tread had a good representation at the Orange County Model A Pancake Breakfast on 4/30. Louise Beckley and Chuck Mayhew were the Diamond Tread members that took home items from the raffle prizes. The day was a bit overcast and slightly chilly, but all in all a great day.
Charlie Sento and our Tour Director Larry Ryan arranged for the club to participate in a recent La Palma parade, in which there were six Model A's representing Diamond Tread. For the month of May, Larry has lined us up to tour Egge Machine Company's engine rebuild facility on Thursday May 11th. Hope that you will be able to join this educational tour.
Take a look at our "Newsletter" page and you will see: informative updates from the President, summary of last month's events via the monthly minutes, "out and about" events, planned tour for the month, history lesson, Membership news, details on where the Red Hot Sparks will be meeting, who is celebrating a Birthday/Anniversary, Classified Ads, Editorial musings from the Editor and finally details from our advertisers.
Please visit our Advertisers page to patronize those in the community that help support our club.
If you use a Google Calendar, please consider merging the Diamond Tread Calendar in with your own. This will allow you to view our upcoming events at a glance. This calendar is also posted on the Diamond Tread website's Events/Dates page.
We care about you and want to see you on the road again soon! Stay Safe!
Please note: effective January 3rd, 2023 all Board/General Meetings will be the 1st Tuesday of the month!
Monthly Meetings (1st Tuesday of the month) are held at:
4148 1/2 N Viking Way, Long Beach, CA 90808
Board Meeting starts at 6:00pm
General Meeting starts at 6:30pm
If you are a club member that would like your car posted in the "Our Cars" section, please send a jpg file to WebMaster@diamondtread.com. Accompany that picture with year and model style. If you have any comments or corrections, please also forward those to WebMaster@diamondtread.com
"
No one cares how much you know, until they know how much you care
."
— Theodore Roosevelt
Thank you for visiting DiamondTread.com.  If you have any comments (enhancements, errors, typos, oversights, updates or even an "Ata Boy") regarding the website, please send an eMail to WebMaster @ DiamondTread.com and we will address any issues ASAP.