Events/Dates
2022​

August 9th (second Tuesday of the month)

Red Hot Sparks Luncheon - Cabo Taco Baja Grill - La Mirada

. August 11th (second Thursday of the month)

General Membership Meeting -

Calvary Cross Chapel Preschool - 6:30pm
The last of the La Palma Concert In The Park Series for 2022



September 10th

​​​​​​​Santa Maria's Model A Ford Club Car Show and Swap Meet



September 24th

​​​​​​​Paradise Valley Model A Ford Club's 60th Annual Antique Car Swap Meet

Meet will be held at the Westen Regional Little League Headquarters, 8707 N. Little League Dr., San Bernardino, CA
October 1st

The Orange County Model T Swap Meet,
3211 E. Chapman Ave., Fullerton, from 7:00 a.m. to 1:00 p.m
Wednesday's at 9:00am, club members are meeting at random Donut/Coffee shops. See eMail from Larry or view the Diamond Tread Calendar for the next location.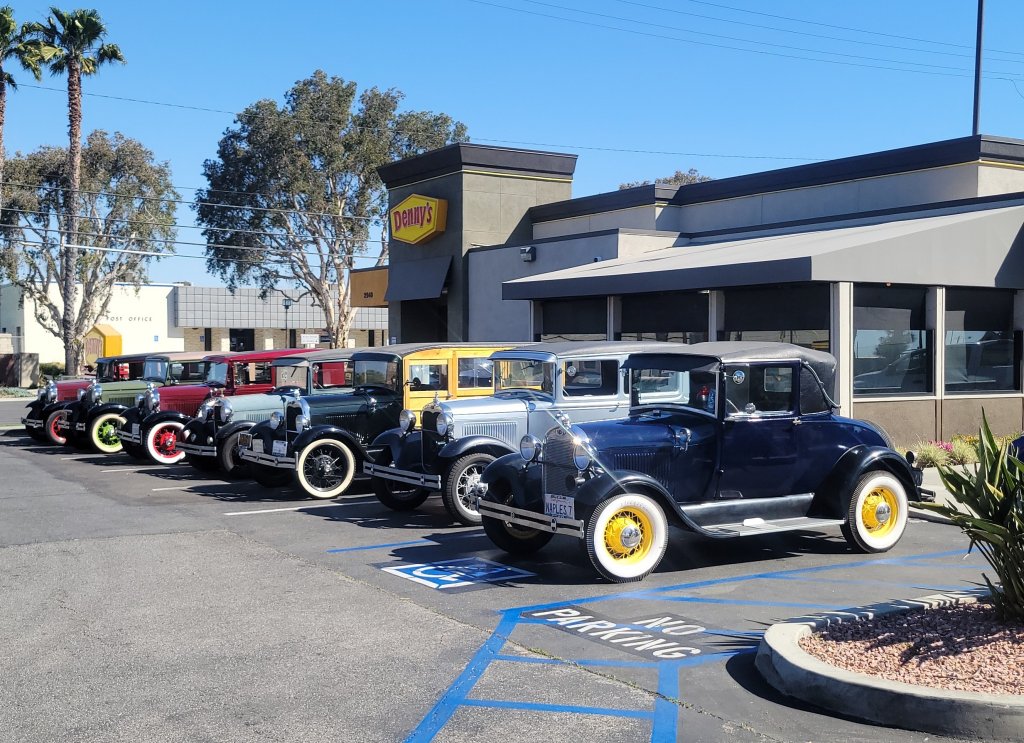 Thank you for visiting DiamondTread.com.  If you have any comments (enhancements, errors, typos, oversights, updates or even an "Ata Boy") regarding the website, please send an eMail to WebMaster @ DiamondTread.com and we will address any issues ASAP.